British Prime Minister Theresa May condemns Trump over Muslim video retweets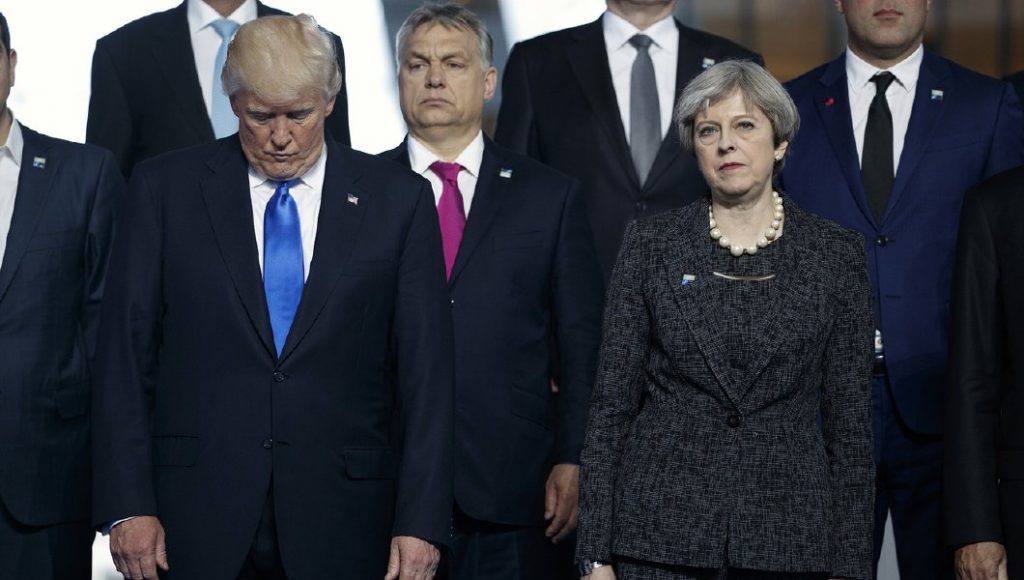 British Prime Minister Theresa May criticized President Trump for sharing anti-Muslim videos on Twitter from the deputy leader of a far-right British group.
"It is wrong for the president to have done this," a spokesman for May said Wednesday in response to Trump's morning tweets.
Trump shared three tweets from Jayda Fransen that included three different videos Wednesday morning. The first showed a young man, described by Fransen as a "Muslim migrant," beating up another young man on crutches. The second included the caption "Muslim Destroys a Statue of Virgin Mary," and the third states "Islamist mob pushes teen boy off roof and beats him to death."
Fransen is the deputy leader of Britain First, a far-right group created in 2011 by former members of the British Nationalist Party. She was arrested earlier this month and charged with using "threatening, abusive or insulting words or behavior" during a speech at a "Northern Ireland Against Terrorism" rally in August.