Brown takes Senate seat with jobs bill on agenda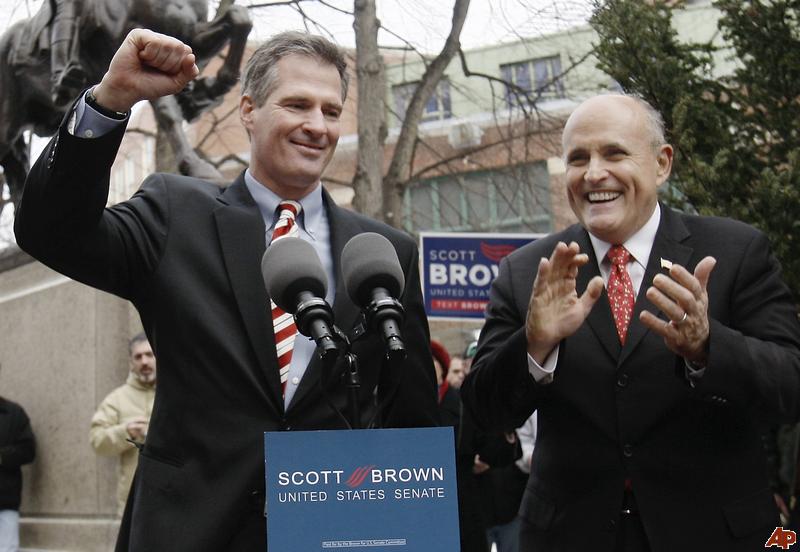 By: Jennifer Haberkorn, Washingtontimes.com
Republican Scott Brown on Thursday took over the Senate seat long held by Sen. Edward M. Kennedy of Massachusetts as lawmakers from both parties were cautiously optimistic that his supermajority-busting victory could lead to some bipartisanship after months of a politically bruising health care overhaul battle.
One of Mr. Brown's first votes is likely to be cast in coming days on a procedural motion to start work on a jobs bill that could generate support from lawmakers of both parties.
The swearing-in was moved up one week at Mr. Brown's insistence, once the vote tally was finalized in Massachusetts, and gives Republicans the 41st vote they need to block legislation.
"There are a lot of votes pending that I would like to participate in," Mr. Brown, 50, said of his request, shortly after he was sworn in on the Senate floor by Vice President Joseph R. Biden Jr.
To continue reading this article: http://www.washingtontimes.com/news/2010/feb/05/brown-takes-senate-seat-with-jobs-bill-on-agenda/