California governor candidates face off in only debate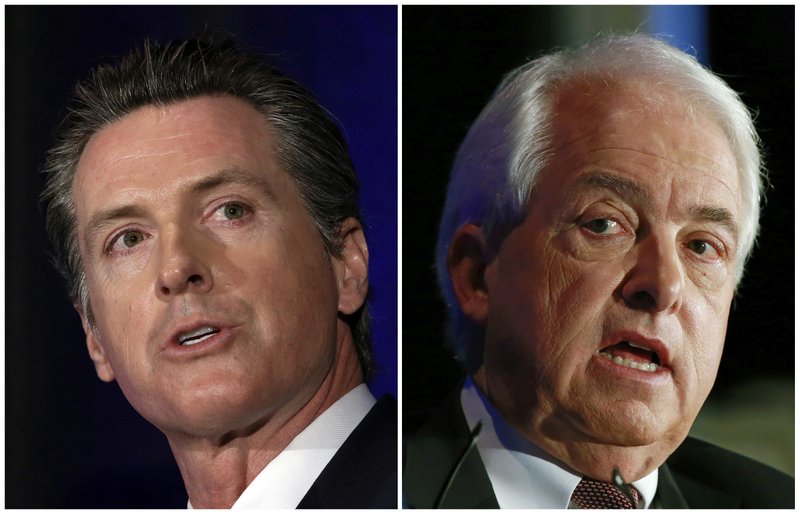 SAN FRANCISCO (AP) — The two men hoping to be California's next governor are set to meet Monday for what's likely to be their only debate ahead of the November election.
Republican John Cox and Democrat Gavin Newsom will square off at San Francisco public radio station KQED. The hour-long debate will not be televised but will be broadcast on public radio stations around the state.
It will be a crucial opportunity for Cox, who has trailed in polls and fundraising, to get his message out or try to trip up Newsom, though the impact on voters from a radio-only daytime debate could be limited.
The race for governor is one of the top contests in the Nov. 6 election as Democrats try to solidify their control over California's state government, which has taken a leading role in the liberal resistance to President Donald Trump.