Can Nevada elect the first-ever female-majority statehouse? Our analysis, experts say yes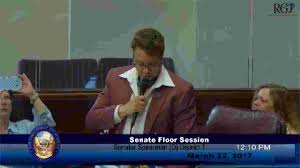 All of which helps explain why national media have descended on the Silver State in recent weeks to proclaim it the nation's best chance to close the state legislative gender gap in 2018.
Groups that helped recruit and train female candidates credit the #MeToo movement — a social media-driven wave of support for thousands of victims who came forward with sexual misconduct allegations against powerful men — for helping develop new office-seekers.
"We ended up with more than double the number of recruits this year than we've had in any of the past 12 years," said Danna Lovell, director of Emerge Nevada, a Democrat-linked candidate training nonprofit based in Las Vegas. "I think the difference is women are finding their voices."
Lovell's group helped train more than a dozen statehouse contenders on this year's ballot, including several first-time candidates. She likes their chances.