CAUGHT: Mall massacre suspect ID'd as Turkish immigrant with violent past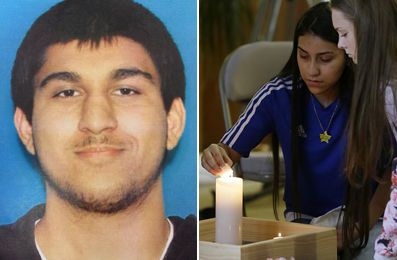 A suspected gunman believed to have killed five people at a Washington state mall was arrested Saturday, according to authorities.
At a news conference, officials said they had not ruled out any possible motives for why 20-year-old Arcan Cetin allegedly shot four women and one man at the Cascade Mall in Burlington Friday evening.
Island County Sheriff's Lt. Mike Hawley told reporters that he spotted Cetin near the suspect's home in Oak Harbor, around 30 miles due west of the mall. Hawley said he immediately recognized Cetin as the suspect, turned his patrol car around and arrested Cetin without incident.
"He said nothing," said Hawley, who added that Cetin was unarmed and carrying a computer in a satchel when he was apprehended. "He was kind of zombie-like."
Mount Vernon Police Lt. Chris Cammock said Cetin had immigrated to the U.S. from Turkey and was a "legal permanent resident." It was not immediately clear when Cetin came to the U.S.