Chicago Gets Serious About Sky-High Murder Rate By Banning WESTERN COWGIRL PLAYSET, Other Toys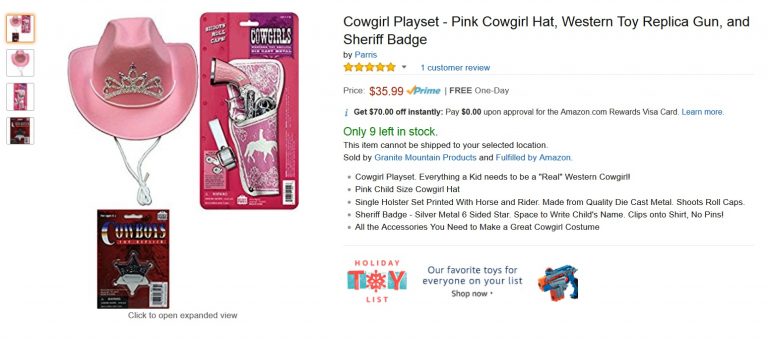 Amazon.com will not deliver a toy cowgirl playset to Chicago residents, apparently because of a municipal law in the city forbidding replica toy firearms.
The hot pink ensemble — "everything a kid needs to be a 'real' Western cowgirl!" — comes with a child-size cowgirl hat, a holster festooned with a silhouetted horse and rider and a six-pointed badge with a shirt clip and space for a name.
There's also a silver and pink cap gun among the accessories.
Free, one-day shipping is available. The price is $35.99.
However, Amazon explains to Chicago residents: "This item cannot be shipped to your selected location."