Christian saint's bones unearthed in monastery destroyed by ISIS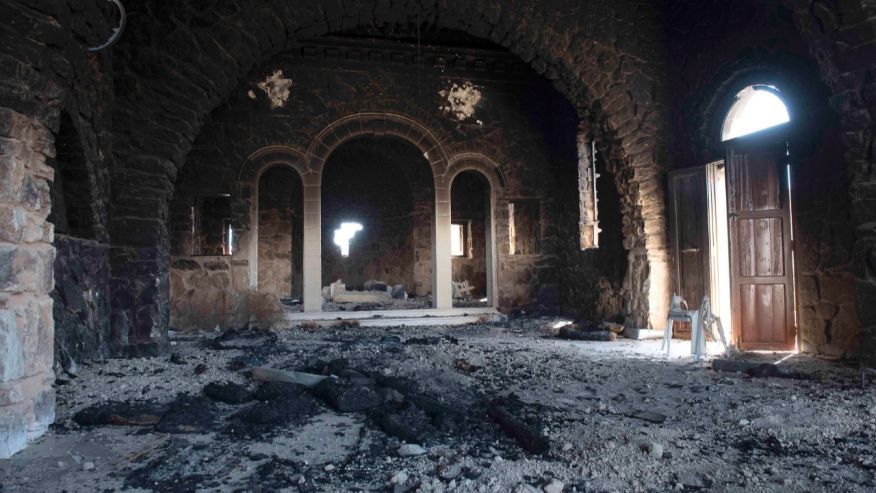 A Christian saint's bones have reportedly been unearthed amid the rubble of an ancient Syrian monastery destroyed by Islamic State.
Much of the fifth-century St. Elian, or Mar Elian, monastery in the town of Qaryatain has been reduced to stones by ISIS. Qaryatain was recaptured by Syrian government forces Sunday.
Channel Four News journalist Lindsey Hilsum reports that the bones of saints were clearly visible among the wreckage of the monastery, a once-cherished pilgrimage site.
The bones are thought to be those of St. Elian, also known as St. Julian of Emesa, which is the ancient name for the Syrian city of Homs. St. Elian was martyred in 284 A.D. after his refusal to renounce Christianity.