Christie critics add Texas-sized issue to their list, ahead of potential 2016 presidential run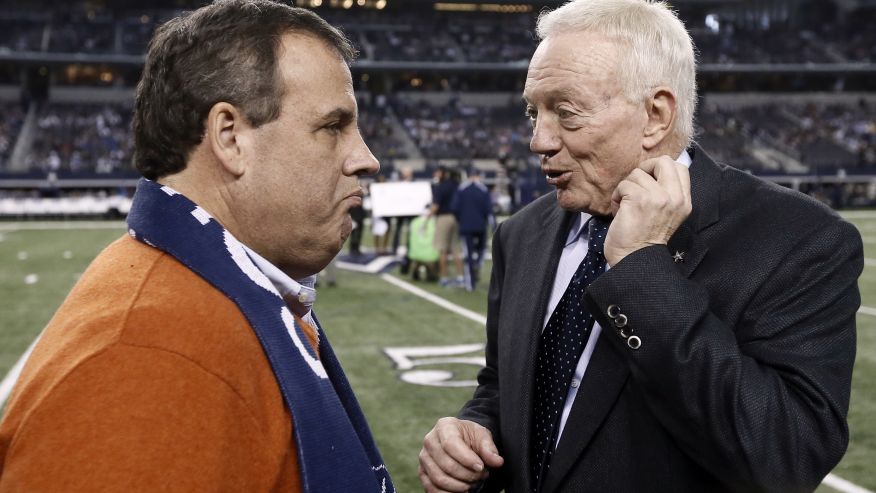 Any hopes New Jersey Gov. Chris Christie might have had about home-state controversies fading into the past now seem dashed by a new, Texas-sized headache.
Christie, a potential 2016 GOP presidential candidate, is facing criticism about him and family members attending several Dallas Cowboy football games as a guest of team owner Jerry Jones.
Beyond ethics questions about an elected official accepting free tickets, New Jersey residents are giving Christie a giant raspberry for rooting against local favorites the Philadelphia Eagles and New York Giants, who play home games in the Garden State.