CIA chief expects release of 9/11 documents to clear Saudi Arabia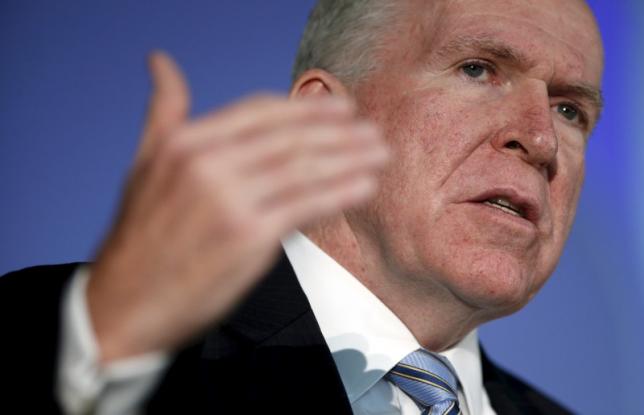 CIA chief John Brennan said on Sunday he expects 28 classified pages of a U.S. congressional report into the Sept. 11, 2001 attacks on the United States to be published, absolving Saudi Arabia of any responsibility.
"So these 28 pages I believe are going to come out and I think it's good that they come out. People shouldn't take them as evidence of Saudi complicity in the attacks," Brennan said in an interview with Saudi-owned Arabiya TV, according to a transcript provided by the network.
The withheld section of the 2002 report is central to a dispute over whether Americans should be able to sue the Saudi government, a key U.S. ally, for damages.
The U.S. Senate passed a bill on May 17 allowing the families of Sept. 11 victims to do so, setting up a potential showdown with the White House, which has threatened a veto.
Saudi Arabia denies providing any support for the 19 hijackers – most of whom were Saudi citizens – who killed nearly 3,000 people in the Sept. 11 attacks. Riyadh strongly objects to the bill.