City To Fine Residents $1,000 For Filling Their Swimming Pools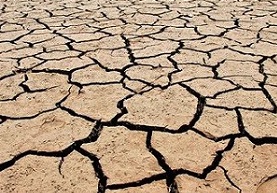 Under increasing pressure to slash water use during California's ongoing drought, Beverly Hills is preparing to toughen watering rules and could decide to ban the refilling of pools and set fines as high as $1,000 for water wasters.
The city that symbolizes Southern California luxury has come under fire in recent weeks as one of the state's most profligate water users. State regulators have warned that it will face heavy fines if it does not cut its water consumption by 36% over the next year.
Beverly Hills is just one of 94 water suppliers instructed by the State Water Resources Control Board to undertake such a major reduction.
The city has been in the second stage of its emergency water conservation plan — aiming to reduce consumption by 10% through voluntary measures such as reduced lawn watering. City officials said their goal was to educate rather than penalize heavy water users.
But on Tuesday, the City Council plans to discuss three proposed sets of tighter restrictions, which have been summarized in a report developed by city staff.