Clinton Campaign And Harry Reid Worked With NYT To Smear State Dept Watchdog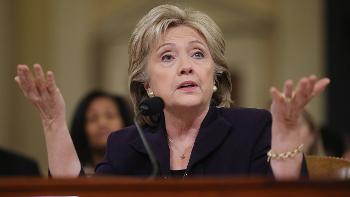 The Clinton campaign coordinated with Nevada Sen. Harry Reid to use The New York Times to smear the State Department's deputy inspector general as State's internal watchdog was investigating Clinton aide Huma Abedin, The Daily Caller can report.
The scheme is revealed in a series of emails hacked from the Gmail account of Clinton campaign manager John Podesta.
The most damning message is a Nov. 13, 2015 email that Clinton campaign press secretary Brian Fallon sent to Phil Schiliro, a former White House official and longtime Democratic operative who has helped the Clinton campaign in various capacities.