Clinton looks beyond New York as Sanders attacks, Trump works for big Tuesday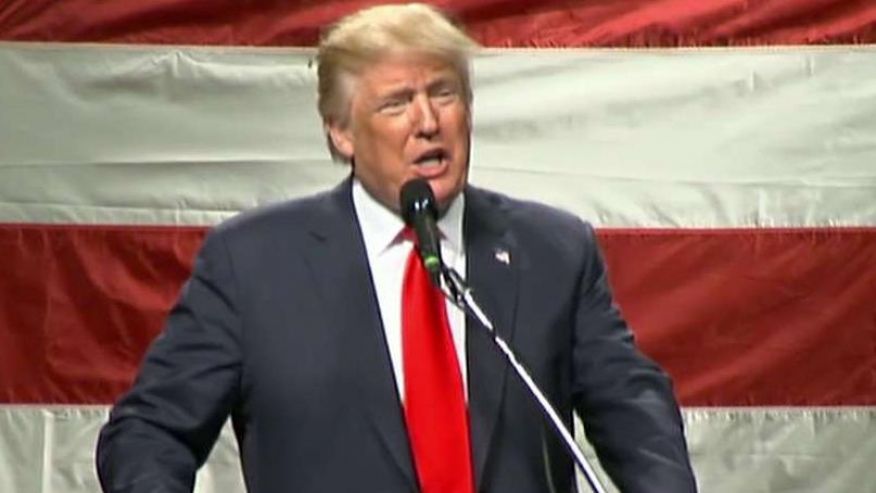 Hillary Clinton appeared increasingly confident this weekend about her position as the Democratic presidential front-runner — downplaying the sharp exchanges with rival Sen. Bernie Sanders as typical, late-campaign rhetoric; focusing her attacks on GOP front-runner Donald Trump and even campaigning in California ahead of Tuesday's big New York primary.
"At the end of a campaign that is certainly hard fought, there are going to be a lot of charges and all kinds of misrepresentations," Clinton told ABC's "This Week," avoiding a question about high-dollar campaign support and instead talking about the rival campaigns' positions on increasing the minimum wage to $15 an hour.
"Let's look at what's really at stake here," she continued. "We're having a vigorous back and forth about raising the minimum wage, which we both support. And the Republicans don't want to do that at all. In fact, Donald Trump has said that American workers are paid too much."
Clinton has a double-digit lead over Sanders in New York, while Trump has a nearly 20-point lead over challenger Ohio Gov. John Kasich and a more-than-30-point lead over Texas GOP Sen. Ted Cruz, second to Trump in the delegate count, according to the RealClearPolitics poll average.