CNN editor who resigned over 'Jewish pigs' tweets says he was victim of 'coordinated attack'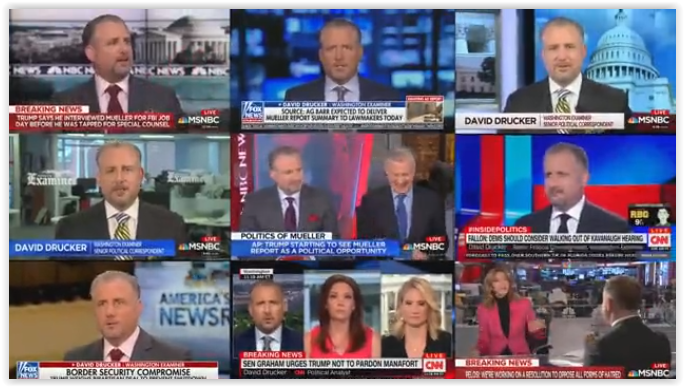 A former CNN photo editor and writer who resigned after his past anti-Semitic tweets resurfaced is now saying the incident was "like a coordinated attack" by the Trump administration.
Last month, Mohammed Elshamy resigned from his position with the network when several tweets of his from years ago gained attention, including one 2011 tweet that read, "More than 4 jewish pigs killed in #Jerusalem today by the Palestinian bomb explode. #Israel #Gaza."
Now, he's pointing the finger at Trump officials amid reports that they have been scouring the social media history of reporters viewed as hostile toward the president.
"It felt like a coordinated attack," Elshamy, who said he had received death threats, told the New York Times in an article published Sunday detailing the administration's alleged campaign. "It was overwhelming."
He went on to claim that he posted the various tweets when he was a teenager growing up in Egypt and still learning English.
"I was repeating slogans heard on the streets during a highly emotional time in my nation's history," he said. "I believe that my subsequent work and views over the years redeems for the mistakes I made as a kid."
Elshamy admitted that he understands "the severity and harm of my comments." However, he slammed the alleged campaign by Trump officials.
"It is a very dirty tactic that they are using to cause as much harm as they can to anyone who is affiliated with these media outlets," he said. "It actually feels like a competition and every termination or vilification is a point for them."
New York Times editor Tom Wright-Piersanti, who also found himself in hot water over his past controversial tweets that were recently uncovered, similarly defended himself despite calling them "not funny" and "clearly offensive."
"I feel deep shame for them, and I am truly, honestly sorry that I wrote these," he said, adding that he had forgotten about the tweets as his career in journalism was starting.
"For my generation, the generation that came of age in the internet, all the youthful mistakes that you made get preserved in digital amber, and no matter how much you change and mature and grow up, it's always out there, waiting to be discovered," Wright-Piersanti said.
The White House denied the reports, however, saying, "We know nothing about this, but it's clear that the media has a lot of work to do to clean up its own house."