Confederate flag-burning events spark outrage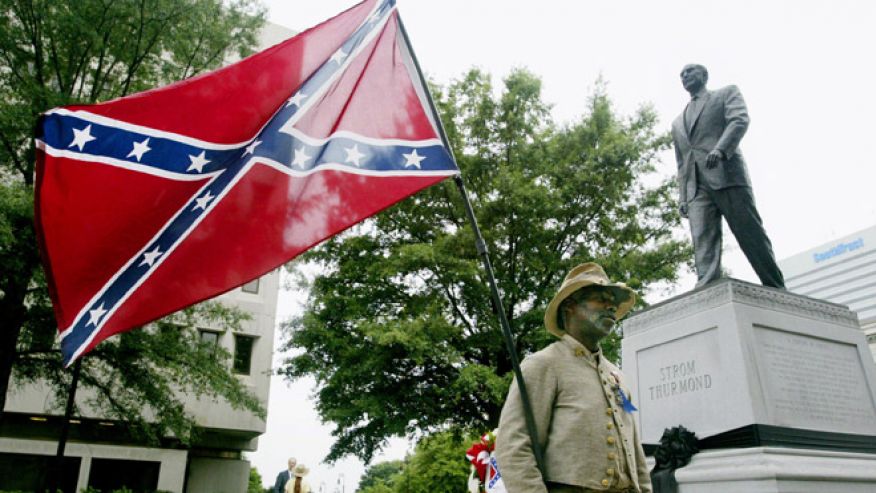 A conceptual-art project that includes plans to burn and bury Confederate flags in 13 mostly Southern states on Memorial Day has drawn the ire of groups such as the Sons of Confederate Veterans that consider the events disrespectful and divisive.
The planned flag burnings and burials also raised concern that such a public and symbolic act would fall short of the artist's stated goal to simply retire the flag as a "symbol of terror" and would instead serve to aggravate tensions.
The controversy is the latest in a long string of flare-ups over the flag and highlights how fraught a symbol it remains 150 years after the Civil War ended. While some denounce the flag as an emblem of racism and oppression, others revere it as a representation of the South's cultural heritage.