Conservative 'marriage pledge' group apologizes for slavery reference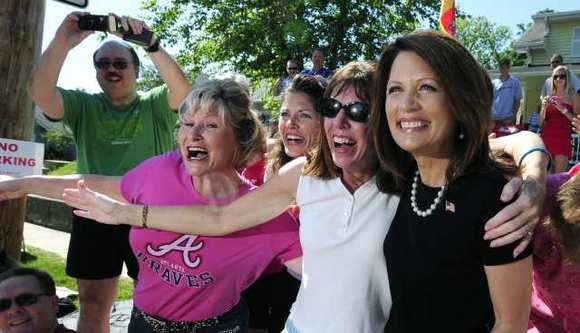 By Sandhya Somashekhar, The Washington Post
A socially conservative group has apologized for including a passage about slavery in a pledge it asked the Republican candidates to sign as a prerequisite for the group's endorsement in the presidential race.
Rep. Michele Bachmann had been the first GOP hopeful to sign "The Marriage Vow," which included in the introduction a section that lamented that "the Institution of Marriage in America is in great crisis."
One piece of evidence it offered was the claim that a black person born into slavery "was more likely to be raised by his mother and father in a two-parent household than was an African-American baby born after the election of the USA's first African-American president."
The suggestion that African American babies may have somehow been better off under slavery touched off sharp criticism from liberals and commentators, who noted that U.S. slaves had been forbidden from marrying and were often sold at auction and separated from their family members.
On Saturday, in a note forwarded to reporters by the Bachmann campaign, the group, the Family Leader, apologized for the reference.
To read more, visit: Â http://www.washingtonpost.com/politics/conservative-marriage-pledge-group-apologizes-for-slavery-reference/2011/07/09/gIQANT3C6H_story.html