Conservative group calls for ouster of Ryan, GOP leaders after Obamacare repeal failure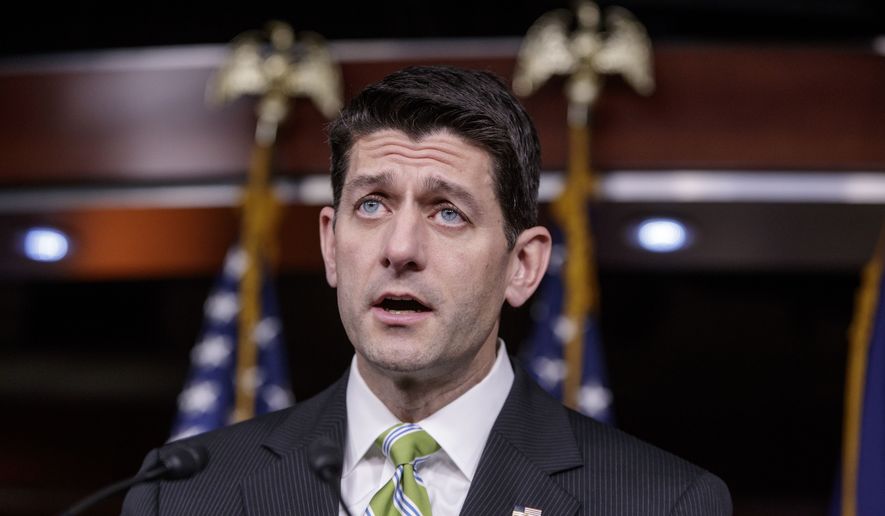 A conservative group called for the ouster of House Speaker Paul D. Ryan and the rest of the GOP leadership team Friday afternoon, just hours after they saw their Obamacare repeal effort crash and burn.
David Bozell, president of ForAmerica, said Republicans had eight years to fashion a repeal bill and a GOP replacement, and the first time they were in a position to hold a substantive vote on their plan they failed.
"Not only does the leadership lack the political will, it demonstrates a consistent inability to market conservative principles and policy," Mr. Bozell said.
Mr. Ryan pulled the health bill from the schedule rather than face a vote he was going to lose.
President Trump said they were 10 to 15 votes shy of the majority needed to pass it. Rather than force their troops to take a tough stand, he and Mr. Ryan decided to cancel the vote.