Conservatives launch campaign to bolster Trump's judges, pressure Democrats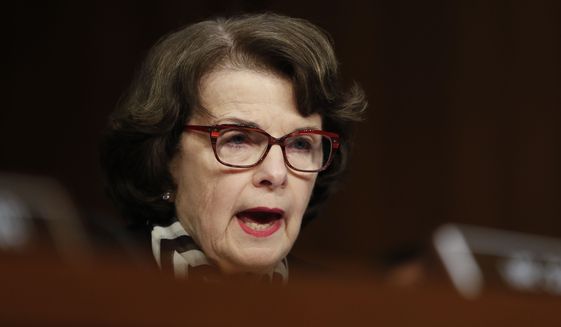 Conservative groups announced a campaign Monday designed to pressure Senate Democrats to sign off on President Trump's judicial nominees, saying this White House deserves a chance to fill the record number of vacancies remaining across the federal courts.
The Judicial Crisis Network said it will spend $500,000 on digital ads, and they and at least four other conservative organizations will do phone banks and email campaigns, and encourage activists to attend Democratic lawmakers' town halls. The pressure is building while the Senate is out on recess for roughly two more weeks before returning to D.C.
Mr. Trump entered office with more than 100 federal judicial vacancies to fill, and although eight of his federal judges have been cleared, he still has more than 30 outstanding judicial nominees pending in the Senate Judiciary Committee.
"It's a hidden scandal. Democrats abusing Senate rules. Using gridlock and obstruction to keep liberals in control of our courts," the network's ad says.