Corker to support tax bill in boost to GOP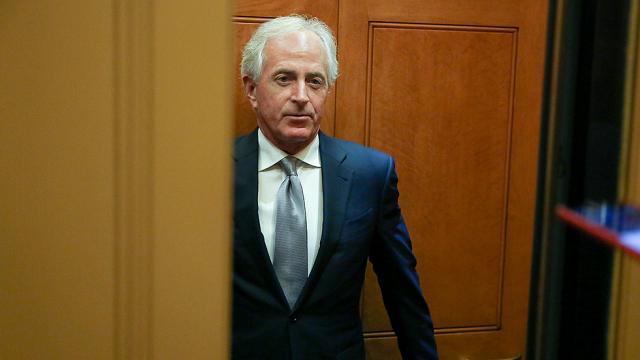 Sen. Bob Corker (R-Tenn.) said Friday that he will support the GOP tax plan, all but guaranteeing that Republicans will have the votes needed to pass their tax bill next week.
Corker said that the final legislation represents a "once-in-a-generation opportunity." His decision is a reversal from the Senate tax plan passed earlier this month, which he opposed over concerns that the bill would not pay for itself and would add to the deficit.
"I know every bill we consider is imperfect and the question becomes is our country better off with or without this piece of legislation. I think we are better off with it. I realize this is a bet on our country's enterprising spirit, and that is a bet I am willing to make," Corker said in a statement Friday.
He added that "after many conversations over the past several days with individuals from both sides of the aisle across Tennessee and around the country … I have decided to support the tax-reform package we will vote on next week."