Dakota Access Pipeline protesters set fire to structures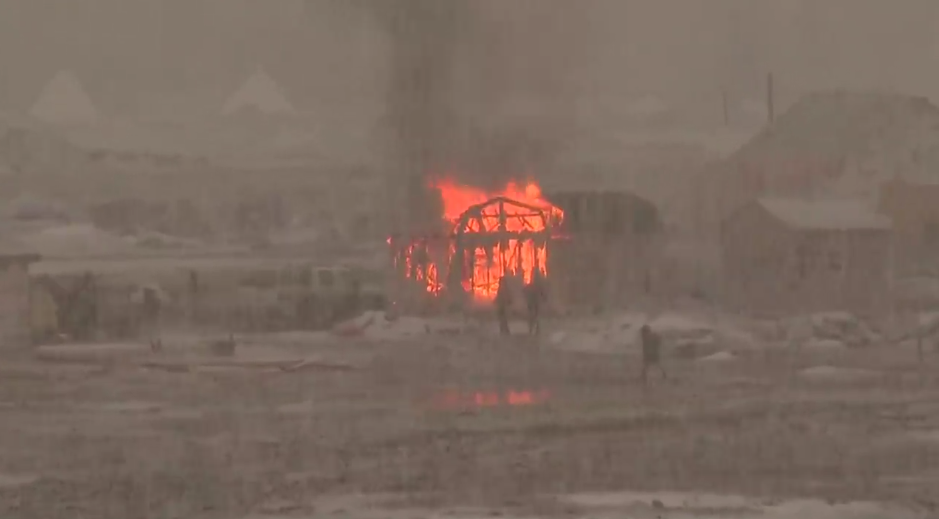 About 200 to 300 protesters remain at the camp near the Standing Rock Sioux reservation. The Army Corps of Engineers has ordered the camp closed at 2 p.m. Wednesday, citing the potential for spring flooding.
Those left in camp milled about peacefully Wednesday, many in prayer. At least four wooden structures were being burned in what protesters say is part of the ceremony of leaving.