Defiant Trump tweets "SEE YOU IN COURT" after ruling again blocks immigration order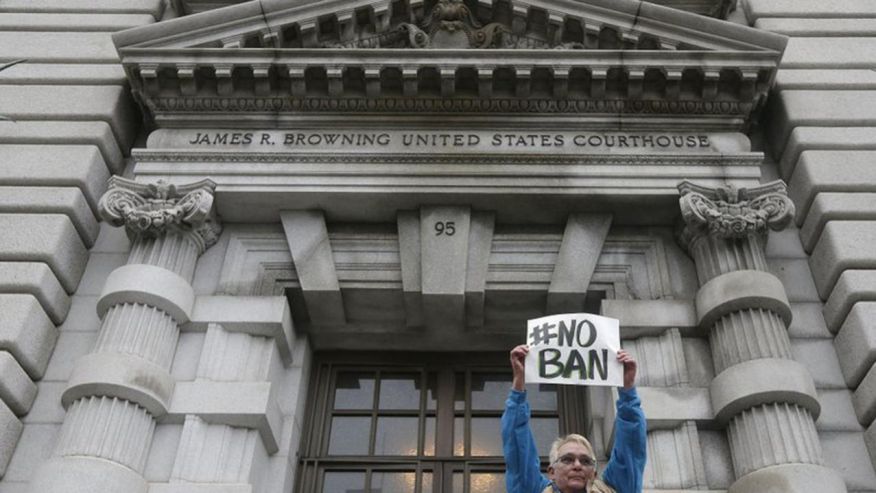 A defiant President Donald Trump tweeted "SEE YOU IN COURT" after a San Francisco federal appeals court Thursday upheld the suspension of his controversial immigration order.
He also warned the security of the nation was at stake and said he expected to easily win the case.
Top presidential adviser Kellyanne Conway told Martha MacCallum on "The First 100 Days" that she could not specify if Trump meant he would take it to the Supreme Court, but there were "different options" open to the White House.
She added that the ruling "does not affect the merits at all."
The panel of three judges on the 9th U.S. Circuit Court of Appeals unanimously refused to reinstate the order after a federal judge had issued a halt to it last week.