Democrats desperate to prove debunked Russian dossier's sex charge against Trump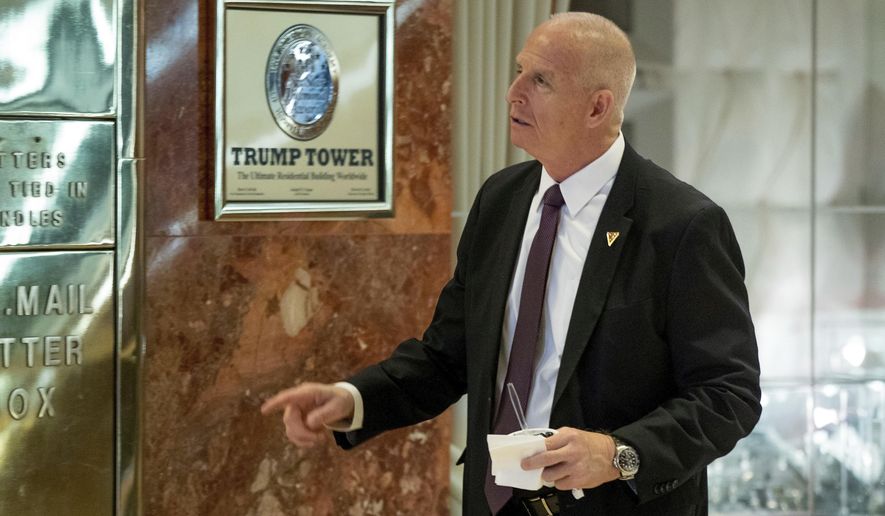 House Democrats are trying to prove that President Trump engaged in salacious activities with prostitutes in the swanky Moscow Ritz-Carlton in 2013. He repeatedly has denied any such encounter.
Democrats on the House Permanent Select Committee on Intelligence, which is investigating Russian interference in the presidential election last year and any Trump campaign collusion, first tried in March to validate the prostitute portion of the unverified Trump–Russia dossier. The attempts were made during questioning of then-FBI Director James B. Comey and Navy Adm. Mike Rogers, director of the National Security Agency.
More recently, Democrats insisted on calling as a witness Mr. Trump's former bodyguard and close aide Keith Schiller. A former New York City detective, Mr. Schiller accompanied Mr. Trump to Moscow, where he traveled to plan his Miss Universe pageant. He later sold the beauty contest.
Mr. Schiller testified in closed session about one particular night, a source familiar with ongoing congressional investigations told The Washington Times. Mr. Schiller said some people, who were not identified, offered five prostitutes but Mr. Schiller declined.