Democrats seek to turn Kavanaugh anger into votes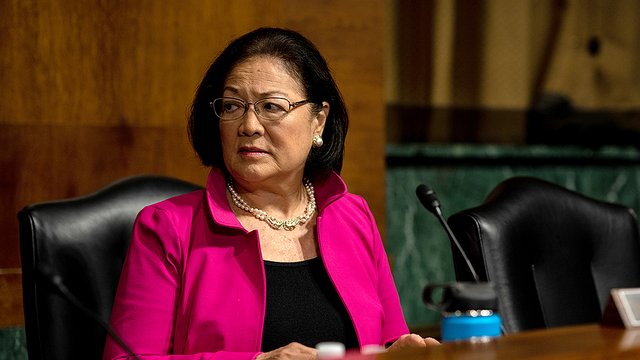 Democrats on Sunday sought to pivot anger over Brett Kavanaugh's confirmation as a Supreme Court justice away from that fight and toward the midterm elections.
Sens. Christopher Coons (D-Del.), Mazie Hirono (D-Hawaii) and Ben Cardin(D-Md.) all pumped the brakes on desires among some lawmakers to further investigate sexual misconduct allegations against Kavanaugh or possibly look into impeachment proceedings.
Instead, they all set their sights on next month's midterm elections, where anger among Democratic voters could propel the party into the majority in one or both chambers of Congress.
"I'm much more focused on the here and now, which is that we have an election coming up," Hirono said on CNN's "State of the Union."