Democrats test-drive new midterm slogan after first one is mocked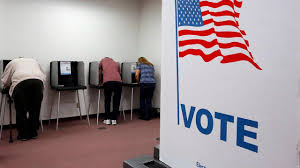 Democrats are taking a mulligan on a slogan for the midterms after their first was mercilessly mocked, this time hoping to tap into the populist spirit under the message: "For the People."
Politico reported that the slogan was unveiled in a private meeting Wednesday, and is meant to focus on economic issues.
Senate Minority Leader Chuck Schumer, D-N.Y., and House Minority Leader Nancy Pelosi, D-Calif., for months have been warning members against focusing solely on President Trump — particularly impeaching him — and urging them to return to the economy.
Dems will reportedly focus on three key areas: addressing health care issues and infrastructure spending, and highlighting Republican corruption.