Dems Force Trump's Ed. Nominee To Answer 1,397 Questions In Writing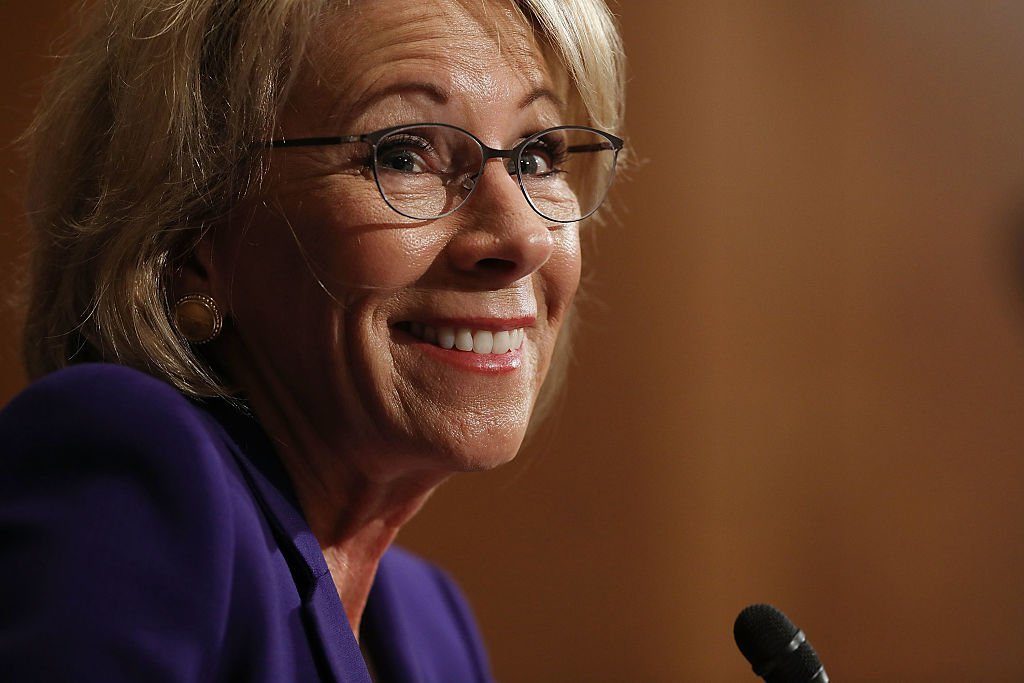 Democrats are blocking the confirmation of Donald Trump's Secretary of Education nominee Betsy Devos by forcing her to answer 837 written, followup questions from her Senate confirmation hearing.
"Mrs. Devos' Senate opponents are grasping for straws," Sen. Lamar Alexander said of the decision in a post for Medium. "We didn't have time to question her, they say, even though she met with each one of them in their offices, and her hearing lasted nearly an hour and a half longer than either of President Obama's education secretaries."
Alexander notes that while answering followup questions is customary practice for nominees, the number is astronomically higher than any other nominee in the position's history.
Case in point, Devos' 837 followups — 1,397 if you include all the questions within a question — is "25 times as many follow-up questions as Republicans asked of either of President Obama's education secretaries."