Dems mull whether Warren is the one to take on Trump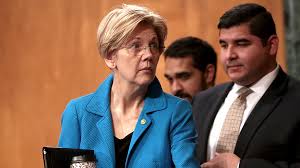 Can Elizabeth Warren win back blue-collar Democrats from President Trump in Michigan, Wisconsin and Pennsylvania?
It's a question many Democrats are pondering as Warren — one of the leading contenders for her party's presidential nomination, if she chooses to run in 2020 — goes back and forth with the president over immigration and other issues.
Warren (D-Mass.) has shown an ability to rally and excite progressives, she's a proven fundraiser and she has policy bona fides from her work in the Senate.
Yet there are creeping doubts among some Democrats that she's the best candidate to take on Trump.
Some worry the former Harvard professor will have a tough time winning back the Rust Belt centrists and independents who abandoned Hillary Clinton and Democrats for Trump.