Dems: Ready to Come After Guns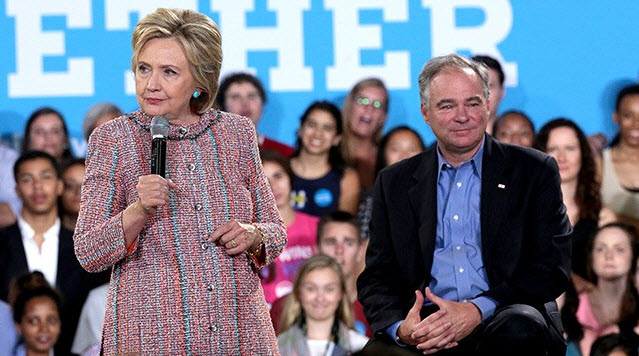 PHILADELPHIA –– Hillary Clinton and the Democrats are taking their gun reform message full-bore into the general election, betting that a shift in voter sentiment has turned a once-toxic issue into a political winner.
Gun control has emerged as one of the most prominent pillars of Clinton's 2016 platform, partly because she used it to draw a contrast with Sen. Bernie Sanders (I-Vt.), her former primary opponent, and his mixed voting record on the issue.
But many leading gun-control advocates, including Sen. Chris Murphy (D-Conn.), say Clinton has made it clear the issue will remain at the top of her agenda as she battles Donald Trump and the Republicans heading into November.
"There were a lot of cynics who said, 'Hillary Clinton's going to drop this issue once the primary was over.' That this was just a means to create a wedge with Sen. Sanders," said Murphy, who has become Congress's best-known gun control advocate since the 2012 shooting in Newtown, Conn.
"They were wrong."