DNC Leader Wasserman Schultz Is 16th Jewish Democrat to Stand With Iran – Back Nuclear Deal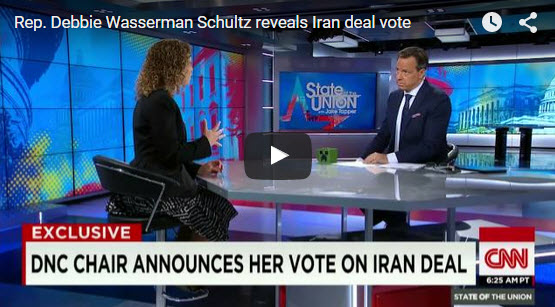 DNC leader Debbie Wasserman Schultz became the 16th Jewish Democrat to stand with Iran and support Obama's controversial nuclear deal. Wasserman Schultz made the announcement this morning on CNN.
Was there ever any doubt she would put party before Israel's survival?