Donald Trump to speak at Liberty University on Jan. 18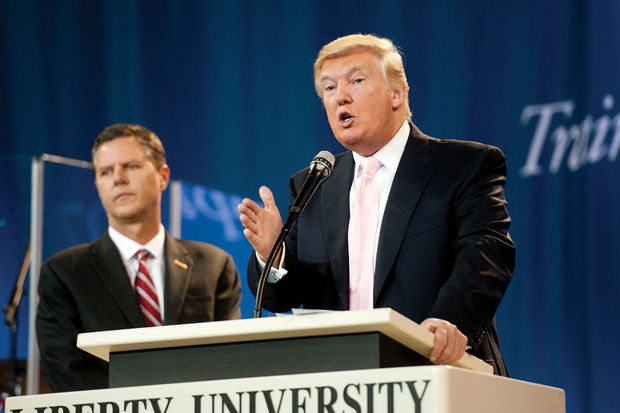 Donald Trump, the GOP's 2016 presidential front-runner, will address Liberty University students at convocation Jan. 18, the first day of classes for the spring semester.
Trump last visited Lynchburg in September of 2012, when he also spoke at a Liberty convocation.
Liberty University President Jerry Falwell Jr. said he and his wife, Becki, have stayed in "close contact" with Trump and his top aide, Michael Cohen, since that visit. The Falwells' son Wesley was married in October at the Trump Winery in Charlottesville, where Trump's son, Eric, is president of the vineyard, Becki Falwell said.