Dow on track for 5-day winning streak as stocks set record highs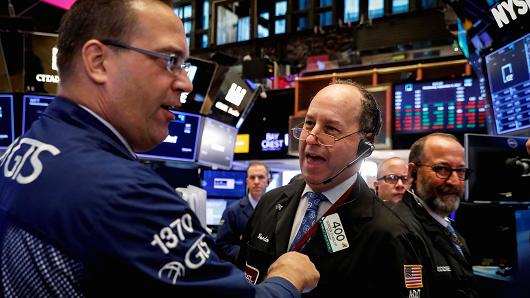 U.S. stocks traded higher on Tuesday, building on strong gains from their previous session.
The Dow Jones industrial average rose 60 points to set a record high, with UnitedHealth contributing the most to the gains. The 30-stock index was also on track to post a five-day winning streak.
The S&P 500 traded marginally higher after setting an intraday record; it also stared down a six-day winning streak. Telecommunications led advancers while utilities lagged.
The Nasdaq composite advanced just 0.05 percent, but also managed to hit a record high.