Dow, S&P close at record high as Brexit fears ease; energy jumps 2 pct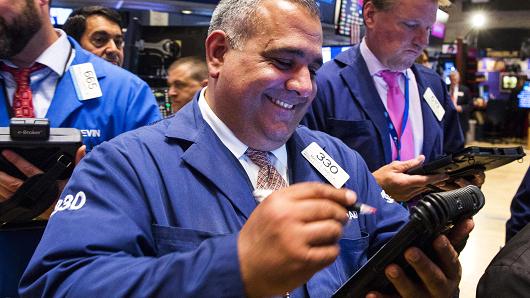 U.S. stocks closed higher Tuesday as fears eased over Brexit and Japan signaled more economic stimulus.
"I think the things that people were worried about, … sort of faded into the background," said Greg Zappin, managing director and portfolio manager at Penn Mutual Asset Management. "You have a lot of things conspiring to make this a very benign investing environment.
The S&P 500 moved higher in record territory and the Dow Jones industrial average closed at a new all-time high.