Email Bombshell Reveals Hillary Health Crisis Early 2015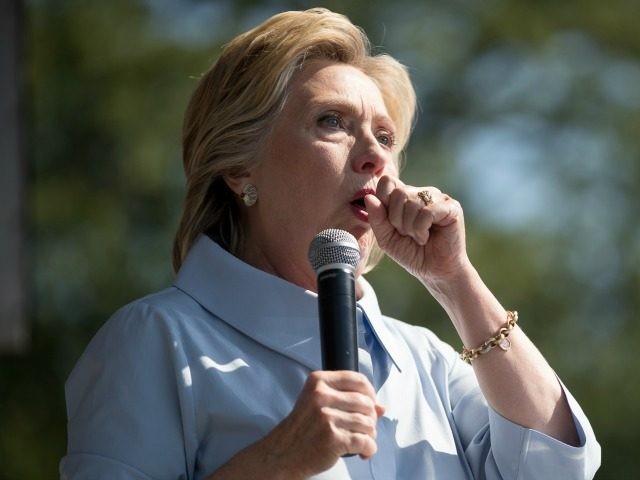 Doctors are raising concerns about Hillary Clinton's recent pneumonia diagnosis and treatment, suggesting a case of the disease that causes a patient to collapse should be treated more seriously.
Executive Director of the Association of American Physicians and Surgeons Dr. Jane Orient, who previously said Clinton's coughing fit last week appeared more serious than allergies, spoke to Breitbart News during a phone interview on Monday, the day after Clinton had to leave the 9-11 memorial service in New York City due a health episode, which was caught on a video. The video appears to show the former secretary of state stumbling and possibly fainting — or collapsing — as she was placed into a van.
Initial reports suggested the former first lady fainted, but Clinton denied losing consciousness during an interview with CNN following her health scare.
"Most people with pneumonia are sick in bed and they have a fever and it's very hard for them to be up and about," Orient, who identifies as a Republican, explained during the interview. "I would have advised her to cancel the event."