Facebook post on VA treatment of patients causes uproar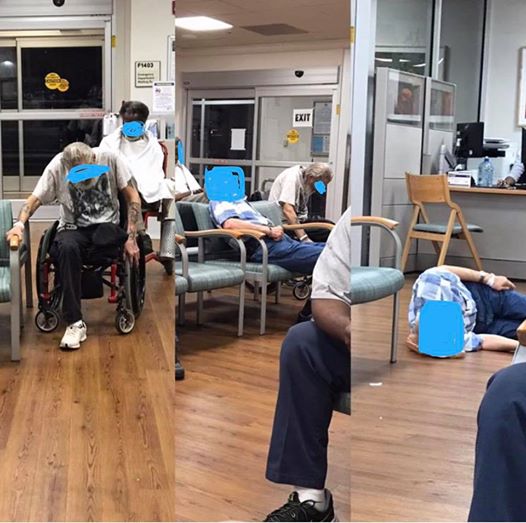 DURHAM, N.C. – A former Marine and his wife say the scene inside a Veterans Administration hospital in Durham, North Carolina, was so shocking that they felt compelled to take pictures and post them to Facebook.
Now thousands of people are expressing outrage and the head of the medical center says an employee involved has been removed from patient care pending an internal review.
Hanna and Stephen McMenamin posted photos of two veterans who were struggling in the waiting room. They said both older men were ignored for hours despite complaining of severe pain. They said one practically fell out of his wheelchair, and the other finally lay down on the floor after being denied a place to rest.