Fake News: Media Smear Sebastian Gorka as Nazi Sympathizer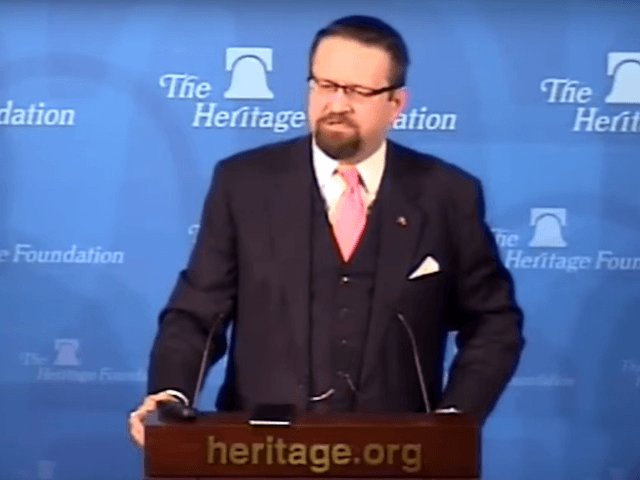 The media, and the left in general, are attempting to smear former Breitbart editor Sebastian Gorka, who serves as Deputy Assistant to the President of the United States, as a Nazi sympathizer.
As any of his Breitbart News colleagues could testify, Gorka is not only pro-Israel but "pro-Jewish," and defends both against the threat of radical Islamic terrorism.
But facts do not matter to the left and the mainstream media in their efforts to frighten the public and harass the administration.
The ridiculous accusation is based on a medal that Gorka was seen wearing at an inaugural ball. Eli Clifton of the LobeLog blog wrote on Sunday that Gorka "has appeared in multiple photographs wearing the medal of a Hungarian group listed by the State Department as having collaborated with the Nazis during World War II."
Clifton notes that the medal is associated with a military order, the "Hungarian Order of Heroes, Vitezi Rend" created after the First World War.