FBI Reports Of Hillary's Link To White House 'Suicide' Disappear From The National Archives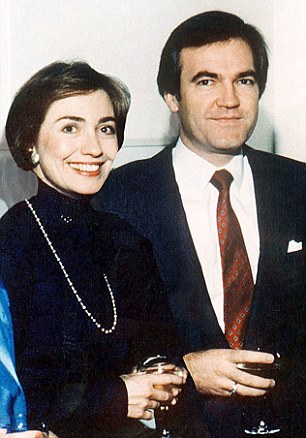 Over a three-decade career in American public life, Hillary Clinton has amassed a public record of spite, vengeance and contempt for the truth that would make a Mafia boss blush.
It's been documented by White House staffers and by women who accused Bill Clinton of sexually assaulting them.
Now, a former journalist and currently a best-selling author who's spent years investigating the Clintons and their toxic relationship with the same Secret Service agents who spend their careers protecting them, has an explosive new revelation to make.
According to Ronald Kessler, FBI reports and interviews about the role Hillary Clinton might have had in one of the most publicized and controversial deaths of the Clinton years in Washington have disappeared from the National Archives.
In a lengthy and detailed piece published Tuesday by the U.K. Daily Mail, Kessler recounts how — while trying to research the 1993 apparent suicide of longtime Clinton confidant and White House deputy counsel Vince Foster — he learned that key documents related to the investigation of Foster's death had disappeared from official government storage.