FCC chair rejects Sinclair-Tribune merger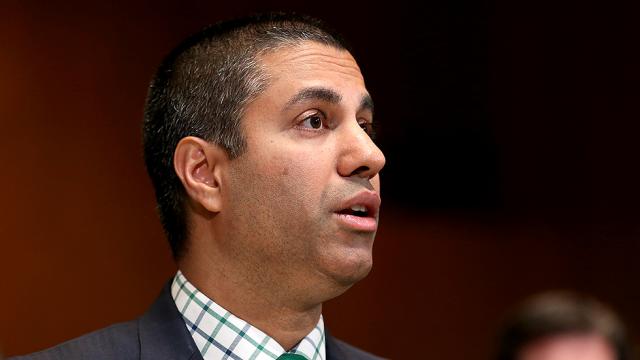 Federal Communications Commission (FCC) Chairman Ajit Pai said Monday that he has "serious concerns" about the proposed merger between Sinclair Broadcast Group and Tribune Media, a surprising move that could likely kill the controversial $3.9 billion deal.
In a statement, Pai questioned the company's plans to get the deal approved by selling off some television stations and said he would propose sending the deal to be reviewed by an administrative law judge.
"The evidence we've received suggests that certain station divestitures that have been proposed to the FCC would allow Sinclair to control those stations in practice, even if not in name, in violation of the law," Pai said.
The move to toward an administrative law proceeding is a step toward likely killing the merger altogether. In 2011, AT&T and T-Mobile withdrew a merger application after then-FCC Chairman Julius Genachowski circulated a similar proposal to the commission.