Federal Appellate Court Strikes Potential Death Blow to Privacy in New Cell Site Location Information Case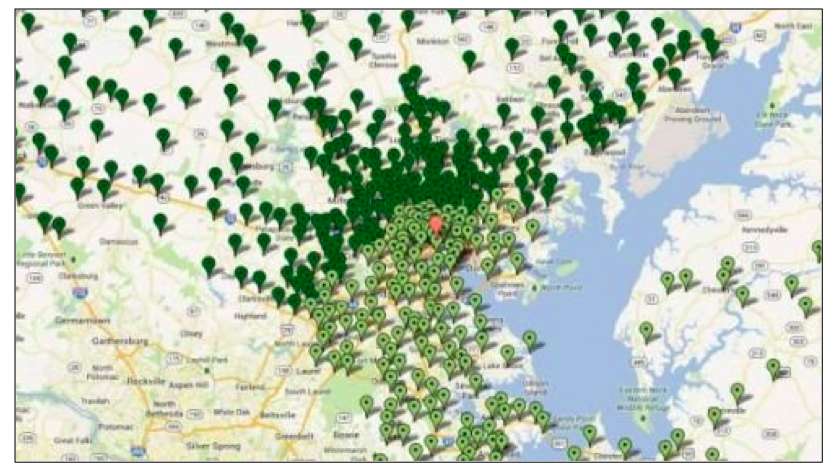 This week, the full Fourth Circuit Court of Appeals—in a decision that impacts residents in Maryland, North Carolina, South Carolina, Virginia and West Virginia—held that you have no expectation of privacy in historical location data generated by your cell phone. This decision, which follows decisions from four other federal appellate courts, means that now, in the vast majority of states, federal law enforcement agents don't need to get a warrant to get access to this data from a cell service provider.
In the case, United States v. Graham, law enforcement officers relied on a simple court order to learn each place that Mr. Graham and his co-defendant had travelled for more than seven months. The 221 days worth of data officers obtained on the two defendants contained nearly 30,000 datapoints for each defendant—data that the ACLU discovered could reveal when the defendants were home and when they left home, when their travel patterns changed from the norm, and even that Mr. Graham's wife was pregnant. This cell site location information (CSLI) was generated every time the defendants' phones tried to connect with a cell tower to send or receive data.
We filed an amicus brief in the case, and, in a great opinion last year, a three-judge panel of the Fourth Circuit held, despite conflicting rulings from other circuits, that individuals have an expectation of privacy in historical cell site records like these. The court held the Fourth Amendment required police to use a search warrant to obtain this information. But the government asked the court to rehear the case en banc (with the full court), and the full court agreed.
This week the full court overturned its earlier opinion, relying on a wonky legal principle from two 1970s Supreme Court cases called the "third party doctrine." This principle holds that information you voluntarily share with someone else—whether that "someone else" is your bank (such as deposit and withdrawal information), the phone company (the numbers you dial on your phone), or a government informant—isn't protected by the Fourth Amendment because you can't expect that third party to keep that information secret.