Female San Bernardino shooter reportedly entered US on 'fiance' visa with inaccurate address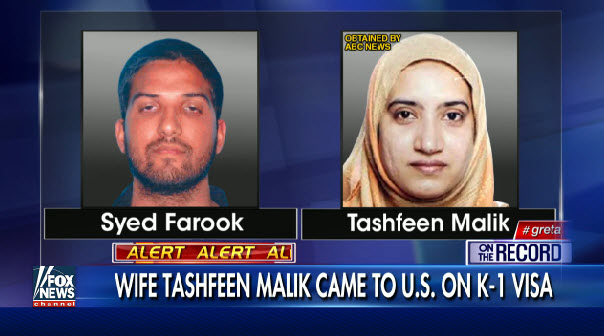 The ISIS-inspired female terrorist in the recent mass killings in San Bernardino, Calif., reportedly entered the country on a so-called "fiancé visa" that listed a false or at least inaccurate foreign home address.
The woman, Tashfeen Malik, listed an address in her home country of Pakistan. This summer, she received her Green Card, which allows immigrants to legally live and work in the United States, according to ABC News.
The Department of Homeland Security did not respond Saturday to a Fox News request for comment.