Fire at Orlando gunman's mosque ruled arson, authorities say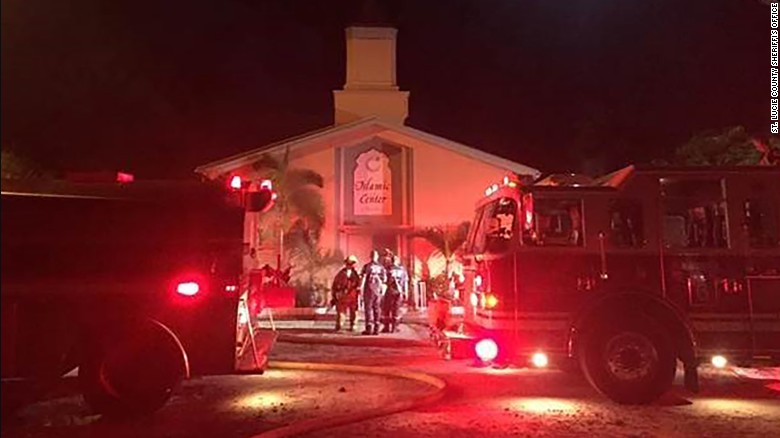 A fire at the Florida mosque where Pulse nightclub shooter Omar Mateen had prayed was deliberately set, the St. Lucie County Sheriff's Office said.
The fire broke out early Monday morning at the Islamic Center of Fort Pierce. Mateen, who killed 49 people at the Orlando nightclub in June, had attended the mosque.
No one was inside when the fire started, authorities said.
Video shows a person approaching the side of the mosque, followed by a flash. The person is then seen fleeing, Maj. David Thompson of the sheriff's office said.
Firefighters extinguished the blaze. Photos released by the sheriff's office showed the structure appeared to be intact.
Authorities were trying to make sure the building was safe before going inside to assess the extent of the damage, Thompson said.