Fireworks sales sparkle as local laws ease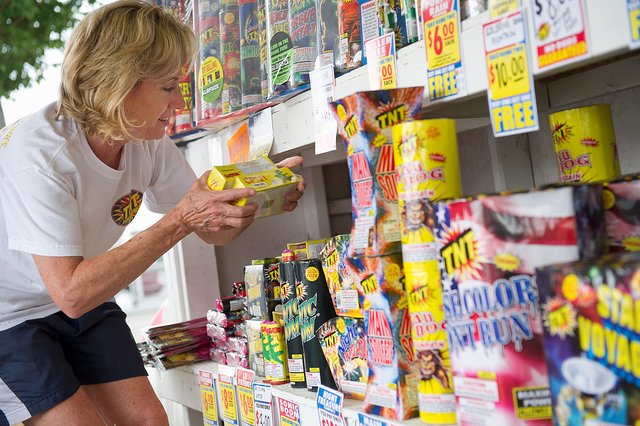 By Audrey Gertz-The Washington Times
Like its customers this Fourth of July, the U.S. fireworks business is looking up these days.
As communities gather across the country to observe Independence Day displays, fireworks industry officials say that higher safety standards and the voracious revenue needs of cash-strapped states and cities have produced an unexpected rebound with a growing number of states in recent years relaxing laws on the private use of sparklers, cherry bombs and Roman candles.
"What we're seeing is that a lot of the states said, 'We're losing tax revenue because our residents are going to a neighboring state or a neighboring county where fireworks may be sold,' and that tax revenue is going there instead of into their own county," said Julie Heckman, executive director of the Bethesda-based American Pyrotechnics Association (APA).
A new Kentucky law will allow state residents to skip the drive to Indiana to buy and use fireworks that shoot into the air, such as bottle rockets and Roman candles. Hawkins County in Tennessee will allow fireworks – and fireworks sales – this year for the first time since the Truman administration.
According to the APA, 46 states and the District of Columbia now permit use of consumer fireworks, while just four – New York, New Jersey, Massachusetts and Delaware – still have a blanket ban on all fireworks sales. Nebraska, Kentucky, Utah and New Hampshire are among the states that have eased restrictions on fireworks use and expanded product selection. In 2010, Arizona and Rhode Island became the latest states to allow residents to buy non-aerial devices like whirligigs, fountain cones and sparklers, which have been modified to lower the risk of personal injury.
To read more, visit: Â http://www.washingtontimes.com/news/2011/jul/3/fireworks-sales-sparkle-as-laws-ease/