Fla doctor links low testosterone to men who vote for Hillary in helpful ad – offers free testing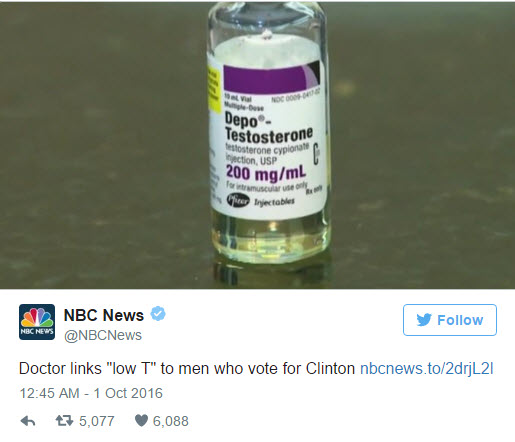 A Fort Myers doctor says if you are a man thinking about voting for Hillary Clinton, you may need to have your testosterone checked.
It's a controversial commercial hitting Southwest Florida airwaves.
The doctor says it's a humorous way to promote his business and also join the political discussion. But some radio listeners aren't laughing.
"Most are not aware of the effect low T can have on your mental state. For instance your ability to focus and think clearly," he said.
Dr. Dareld Morris of Morris Medical and Weight Loss Center in Fort Myers is issuing a warning to all men regarding their testosterone levels.