A sitdown with Frank Capra III: His Grandfather, Christmas Movies & More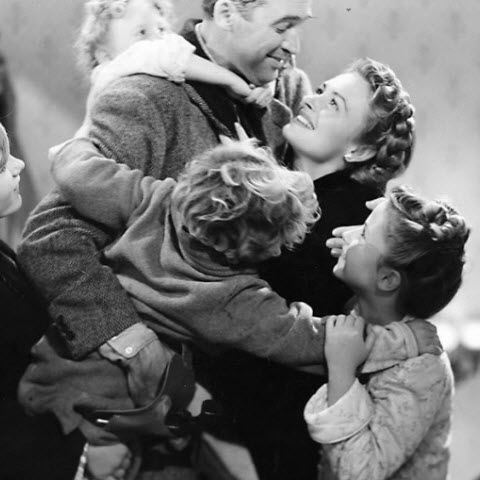 Frank Capra III joins Rick Amato to discuss his iconic grandfather, the classic movie 'It's A Wonderful Life' and the lasting impact of the movie.
No matter how many times I've seen the holiday movie classic 'It's A Wonderful Life- and trust me it's been several- it never grows old. Like so many Americans it happens to be my personal favorite.
Last December I had the privilege of interviewing Frank Capra III, the grandson of the legendary film maker Frank Capra who of course wrote and directed 'It's A Wonderful Life'. We discussed the life of his famous grandfather, the making and messaging of the film- which is more complex than most people realize and much more.
What virtually no one today is aware of is that Frank Capra lived homeless on the streets of Los Angeles for a time after immigrating to America from his native Sicily. In today's pop culture such an experience might make someone feel bitter and victimized, living in a culture filled with 'income inequality'. But not Frank Capra. He was an unwavering patriot who believed in America, the American dream and individualism. Those values and beliefs were on full display in many of his films such as 'Mr. Smith Goes To Washington', 'Meet John Doe' and 'It's A Wonderful Life'.
What may surprise you is that the movie was not a box office success when it first hit theaters in 1946. World War II had just come to an end and the American people, like nearly every other nation, had been through a lot. The last thing the movie going public wanted to see is a dark movie about suicide which is how the movie was viewed. Instead they wanted to escape the stresses of their daily lives and have a feel good, upbeat experience.
But remarkably it made a comeback in the 80's- Capra was still alive to see it- and has since gone on to be recognized by the American Film Institute as one of the 100 best American films ever made. It is ranked #11 on the Institute's list of top 100 films ever made.
Following his grandfather's and father's footsteps, Frank Capra III is also an accomplished director and film maker. 'My Cousin Vinnie', 'A Few Good Men' are couple of his more well known projects.
The holiday season is upon us. Enjoy the interview with Frank Capra III. Click below to listen.
http://amatotalk.com/2015/12/its-a-wonderful-life/