From Utah, presidential candidate Evan McMullin calls for 'new conservative movement'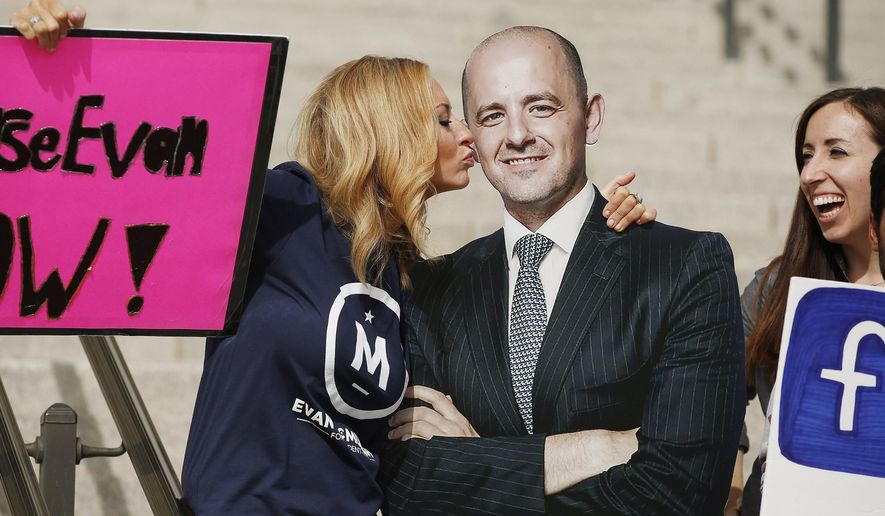 SALT LAKE CITY — Two months after he jumped into the presidential race as a political unknown, independent candidate Evan McMullin is surging in Utah polls and drawing large crowds of Republican-leaning voters fed up with Donald Trump's crudeness and antics.
The Republican stronghold of Utah is suddenly a toss-up state amid widespread rejection of Trump, with polls showing McMullin closing in on the Republican nominee and Democrat Hillary Clinton. It means that Utah may do what seemed unthinkable: Elect a non-Republican presidential candidate for the first time since 1964.
McMullin's stunning ascent into relevancy has everyone asking: Who is this guy?
The 40-year-old recounted his life story to several hundred people at a rally Friday night in a Salt Lake City suburb, acknowledging that he was a complete unknown three short months ago. "We weren't famous before we started so we've got a lot of explaining to do," he said.
Born in Provo, Utah – the heartland of Mormon country – McMullin spent his childhood in a rural area of Washington outside Seattle. He did a two-year Mormon mission in Brazil and then returned to Utah to earn a degree in international law and diplomacy at the Mormon church-owned Brigham Young University.