Gates warns Congress not to cut off Libya funds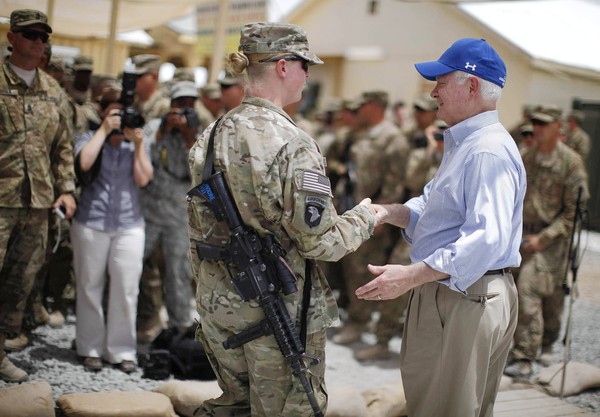 WASHINGTON (Reuters) – Defense Secretary Robert Gates warned Congress on Sunday not to cut off funding for U.S. military involvement in Libya and predicted that the operation targeting Libyan leader Muammar Gaddafi's forces will "end OK."
Lawmakers question the legality of President Barack Obama's continued use of the U.S. military in Libya without the approval of Congress.
House of Representatives Speaker John Boehner, the top Republican in Congress, last week said Congress could cut funding for U.S. military involvement in Libya, ratcheting up pressure on Obama.
Gates, who departs as Pentagon chief this month after serving in the post under one Democratic and one Republican president, noted that earlier during his stint in the job Congress also threatened to cut off funding for the Iraq war.
To read more, visit: Â http://news.yahoo.com/s/nm/20110619/pl_nm/us_libya_usa