George Washington named Britain's greatest ever foe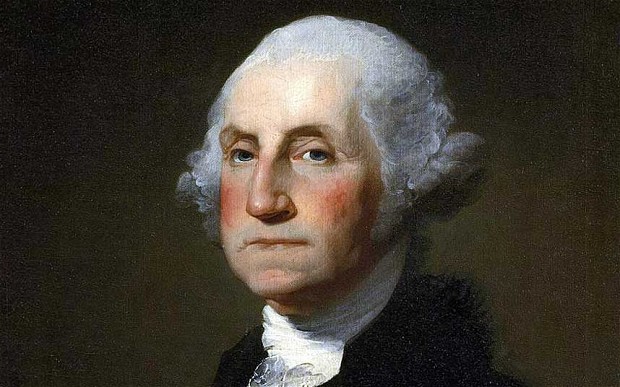 By Jasper Copping, The Telegraph
The American was voted the winner in a contest run by the National Army Museum to identify the country's most outstanding military opponent.
He was one of a shortlist of five leaders who topped a public poll and on Saturday was selected as the ultimate winner by an audience of around 70 guests at a special event at the museum, in Chelsea, west London.
In second place was Michael Collins, the Irish leader, ahead of Napoleon Bonaparte, Erwin Rommel and Mustafa Kemal Atatürk.
At the event, each contender had their case made by a historian giving a 40 minute presentation. The audience, who had paid to attend the day, then voted in a secret ballot after all five presentations had been made.
Dr Stephen Brumwell, who had championed Washington, said: "As British officers conceded, he was a worthy opponent."
The shortlist of five were selected from an initial list of 20 candidates, drawn up by the museum's curators.
To qualify, each commander had to come from the 17th century onwards – the period covered by the museum's collection – and had to have led an army in the field against the British, thus excluding political enemies, like Adolf Hitler.
The contest was designed to not only identify Britain's most outstanding opponent, but also to draw attention to some lesser-known adversaries.
Most of the 20 fought in various colonial wars, such as Ntshingwayo kaMahole, the Zulu leader and victor of Isandlwana, one of the British army's greatest military defeats, and Tipu Sultan, known as the "Tiger of Mysore", who resisted British expansion in India.
To read more, visit: Â http://www.telegraph.co.uk/history/9204961/George-Washington-named-Britains-greatest-ever-foe.html