'Ghost Gunner' king: Democrats' regulation push fuels DIY industry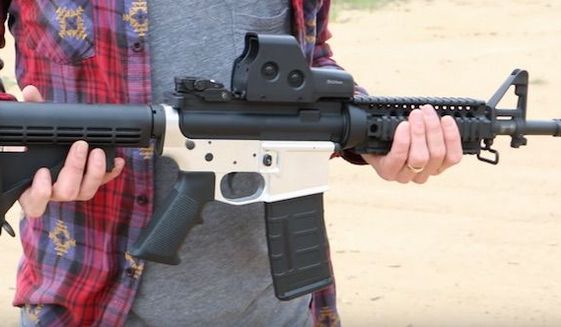 The founder of a Texas nonprofit dedicated to protecting Second Amendment rights says the DIY gunmaker industry is booming as lawmakers try to use the Orlando massacre to push for new regulations.
Defense Distributed's "Ghost Gunner" CNC milling machine allows anyone to carve out polymers, woods and metals in three dimensions — such as an AR-15 lower receiver. Given that, founder Cody Wilson has a warning for politicians: Threats to infringe on U.S. constitutional rights only create a strong subculture that cannot be controlled.
Mr. Wilson says Americans are using emerging technology and existing tools to make untraceable weapons.
"People are hopping off the mainstream train and accepting an underground dissident mentality when it comes to guns," Mr. Wilson told Wired on Wednesday from Austin. "They're making the connection: If [an AR-15 ban] is enacted, I can get this machine and make one anyway."