Giuliani withdraws from consideration for Trump's Cabinet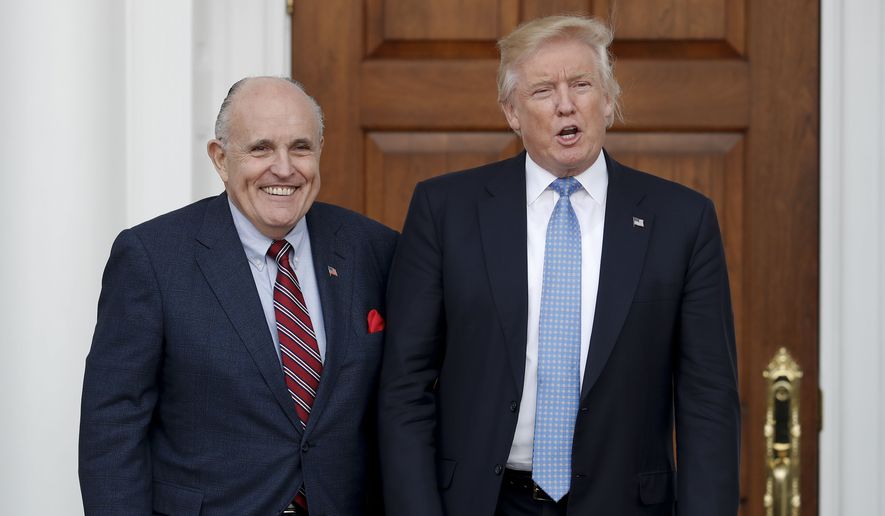 President-elect Donald Trump announced Friday that former New York Mayor Rudolph W. Giuliani removed himself from consideration for a position in the new administration.
Mr. Giuliani, who was an early supporter of Mr. Trump and one of the most prominent surrogates on the campaign trail, was a top contender for secretary of state but apparently had fallen out of favor with the president-elect in recent weeks.
"Rudy would have been an outstanding member of the Cabinet in several roles, but I fully respect and understand his reasons for remaining in the private sector," Mr. Trump said in a statement.
Mr. Giuliani's name also was floated for running the Department of Homeland Security, but the post is expected to go to retired Marine Corps Gen. John F. Kelly.
"This is not about me, it is about what is best for the country and the new administration," Mr. Giuliani said in the statement provided by the transition team.