GOA: Obama Blatantly Breaking The Law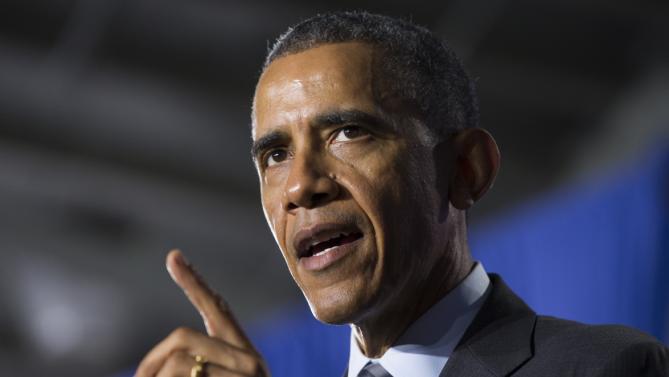 President Obama is now blatantly breaking the law in an effort to ban one of the most popular types of ammunition for the AR-15 semi-automatic weapon, and the timing comes just before a massive amount of supply of the bullets is due to arrive in the U.S., according to Gun Owners of America Chief Counsel Michael Hammond.
Last month, the Bureau of Alcohol, Tobacco, Firearms and Explosives, or ATF, announced it was planning to fast-track a ban on 5.56 mm M855 ammunition through executive action. Hammond said the timing is not a coincidence.
"In the spring of 2013, [Obama was] trying to wave the bloody flag of Newtown, in order to exploit those victims for political purposes and ban this gun. In the end, he was not only not successful, he didn't get a majority vote. He didn't even get 40 votes in a Democrat-controlled Senate for banning the AR-15," said Hammond, who added
that the new executive action comes as no surprise.
"So what does he do?" Hammond asked. "He turns around and says, 'If I can't ban the gun legally through the constitutional process, what I'm going to is ban it illegally
by banning the most common ammunition used in it and making that completely unavailable. Furthermore, I'm going to do it in such a way that explicitly contradicts the
statute which I'm purporting to use in order to do this."