GOP debate second highest rated show in FOX News history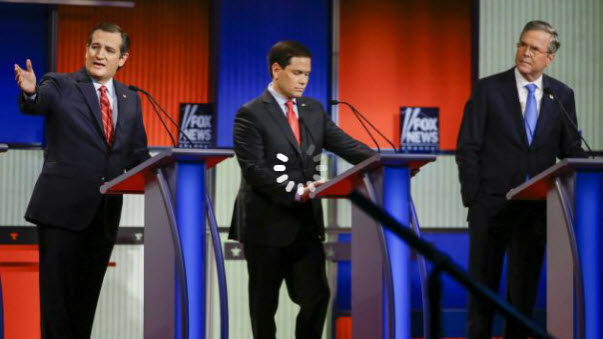 Thursday night's Republican presidential debate on FOX News Channel scored 12.5 million viewers, making it the second-highest rated telecast in the network's history.
The debate topped all television shows — including broadcast programs — on Thursday night in total viewers. It also pulled in 3.5 million viewers in the advertiser-friendly demo of adults aged 25-54, according to Early Nielsen Research.
The debate beat CNN and MSNBC combined in both total viewers and the 25-54 demo. Those networks aired segments of a Donald Trump rally, which was scheduled after the GOP contender withdrew from the Fox News debate.