GOP in no hurry to move Obama's TPP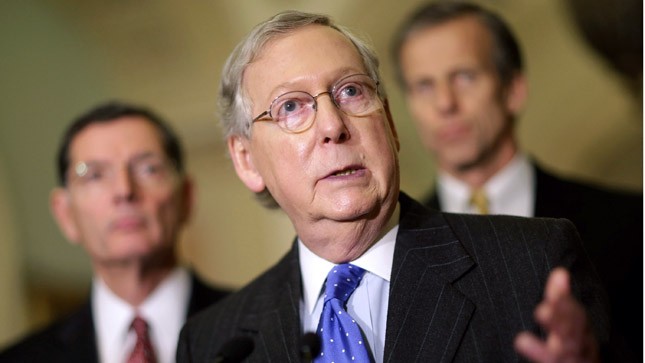 Senate Majority Leader Mitch McConnell (R-Ky.) is brushing off calls from business groups for quick action on President Obama's sweeping Pacific Rim trade deal.
The National Association of Manufacturers and the Business Roundtable announced their support for the controversial Trans-Pacific Partnership (TPP) this week as part of what looks like a choreographed effort to raise pressure on Congress.
The Chamber of Commerce is widely expected to endorse the controversial trade pact on Wednesday.