GOP presidential candidates lag in fundraising compared with 2007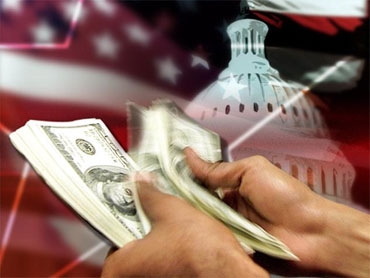 By Dan Eggen and Perry Bacon Jr., The Washington Post
Are Republicans suffering from an enthusiasm gap?
After taking the House last November in a wave of conservative opposition to President Obama, Republicans now appear to be struggling to match the financial muscle of Democrats heading into the contentious 2012 elections.
The six GOP presidential candidates who have announced results raised a combined $35.6 million through June 30, including about $18 million by presumed front-runner Mitt Romney. In 2007, Republican candidates had raised more than $118 million by the same stage of the race, according to a new analysis from the Center for Responsive Politics.
The sluggish pace poses a serious complication in Republican efforts to unseat Obama, and suggests that GOP donors simply might be less enthusiastic than their Democratic rivals. The Obama campaign, which has not disclosed numbers, is expected to report raising at least $60 million — and perhaps as much as $80 million — in conjunction with the national party.
Republican strategists and donors attribute the depressed fundraising to a combination of factors, including a weak economy. But many GOP advisers also acknowledge that the numbers show a remarkable lack of excitement for the current Republican field, which includes two candidates — Romney and former Minnesota governor Tim Pawlenty — who have effectively been running for president since Obama was elected. Pawlenty in particular has struggled to raise money, finishing behind Rep. Ron Paul (R-Tex.) with $4.3 million.
To read more, visit: Â http://www.washingtonpost.com/politics/republican-candidates-lagging-far-behind-2007-fundraising-numbers/2011/07/07/gIQA5J0Y3H_story.html